Staff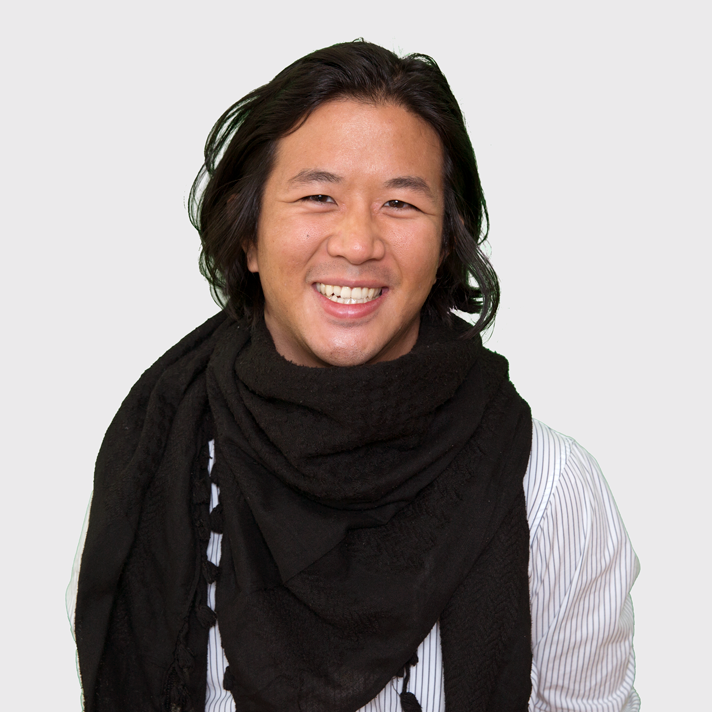 Kevin Huang 黃儀軒 (he/him)
Co-Founder & Executive Director
Recognizing the growing gap in engaging Chinese-Canadian youth on environmental, social, and political issues, Kevin co-founded hua foundation with the goal of increasing community participation through youth empowerment opportunities.

Kevin oversees hua foundation's external relationships with youth, policy makers, community organizations, and institutions. Ask him about hua foundation's youth incubator projects, its research and development, and its community work.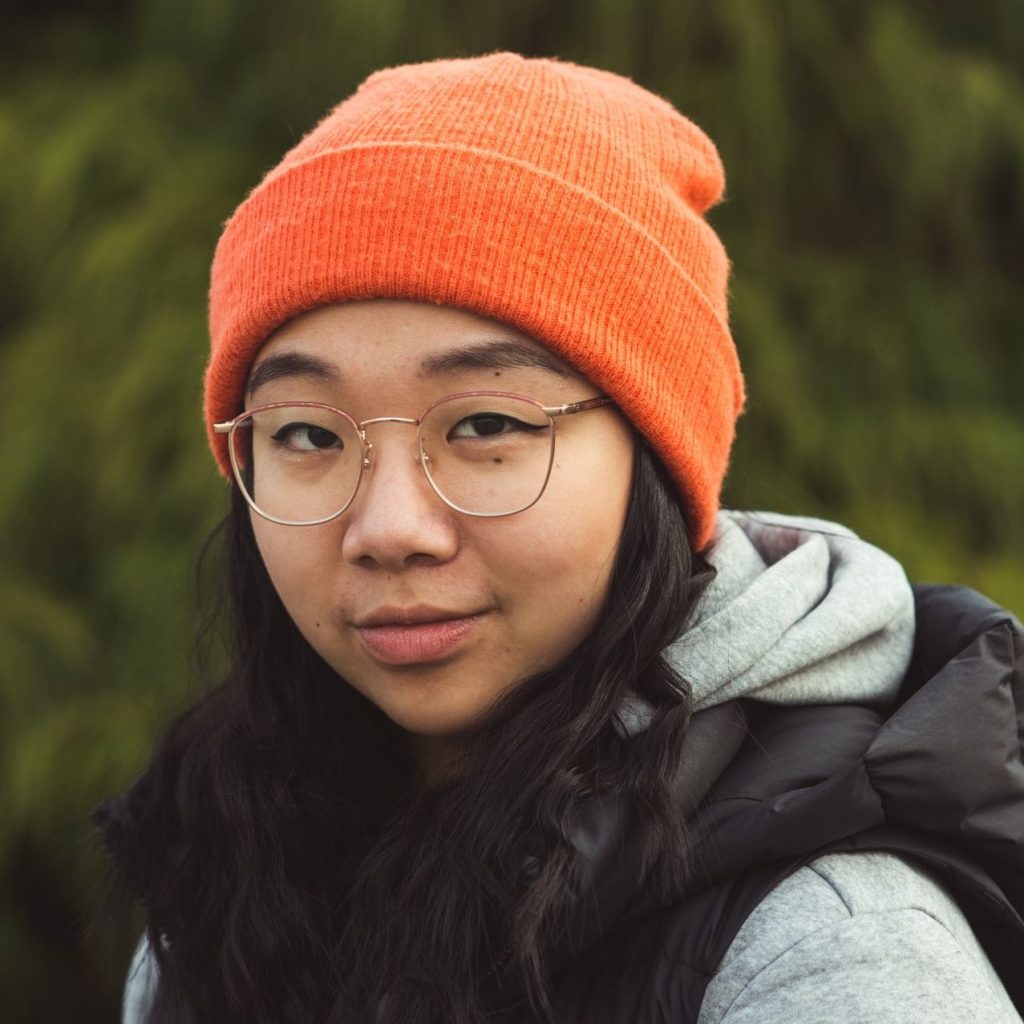 Christina Lee 李嘉明 (she/they)
Christina is a 2.5 generation Cantonese settler born and raised on unceded territories including the lands of the three title-holding Nations: the xʷməθkʷəy̓əm (Musqueam), skx̱wú7mesh (Squamish), and səlílwətaʔɬ (Tsleil-Waututh). After completing her BA in Geography and Asian Canadian Studies, Christina was eager to apply her research skills in ways that centred community and community needs. Christina's time at hua foundation has equal parts grounded and radicalized her, by providing both the support and fuel to pursue opportunities often out of reach for recent grads. She now is focusing on developing networks and supports for other racialized youth.

Christina leads hua foundation's systems-building, and policy analysis and research portfolios. Ask her about projects she implemented, such as building the Chinatown Cares Grocery Delivery Program or the Vancouver Chinatown Social Cohesion Report.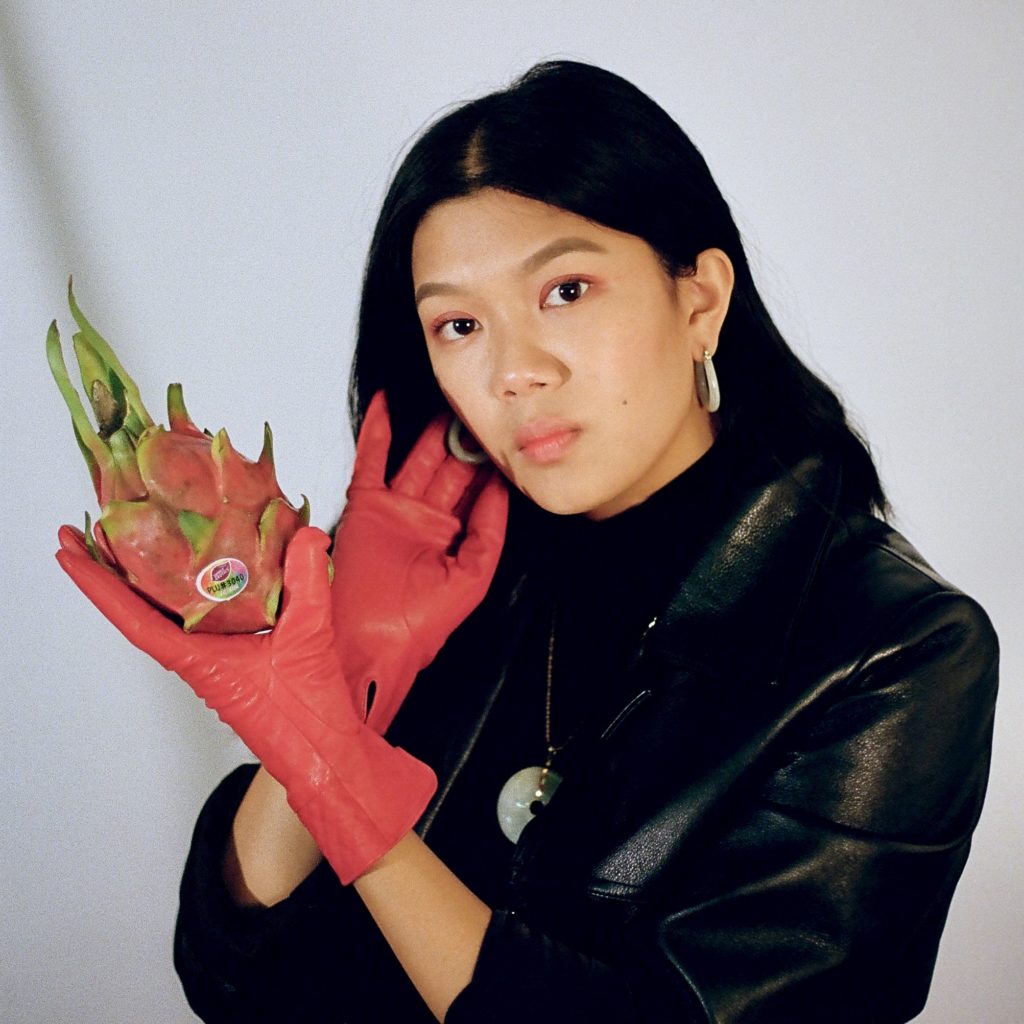 Kimberley Wong 黄壯慈 (she/they)
Kimberley Wong is a queer Chinese Canadian femme whose work mirrors the intersections of her identity. She has been recognized by the City of Vancouver and the Province of British Columbia for her accomplishments in climate justice and multiculturalism, and her work continues to evolve beyond this. Kimberley currently sits as the Co-Chair of the City of Vancouver's Chinatown Legacy Stewardship Group and the Vancouver Just Recovery Coalition. She is also an elected member of the OneCity Vancouver organizing committee. Kimberley sees through the lenses and experiential knowledge of living as a renter, being an independent contractor in a precarious work landscape, and of a descendant whose ancestors have long histories organizing and changemaking for marginalized populations on this land.

Kimberley leads work on hua foundation's Race and Equity Portfolio. Ask them about the anti-racism + solidarities resource and upcoming work @KimberleyLW.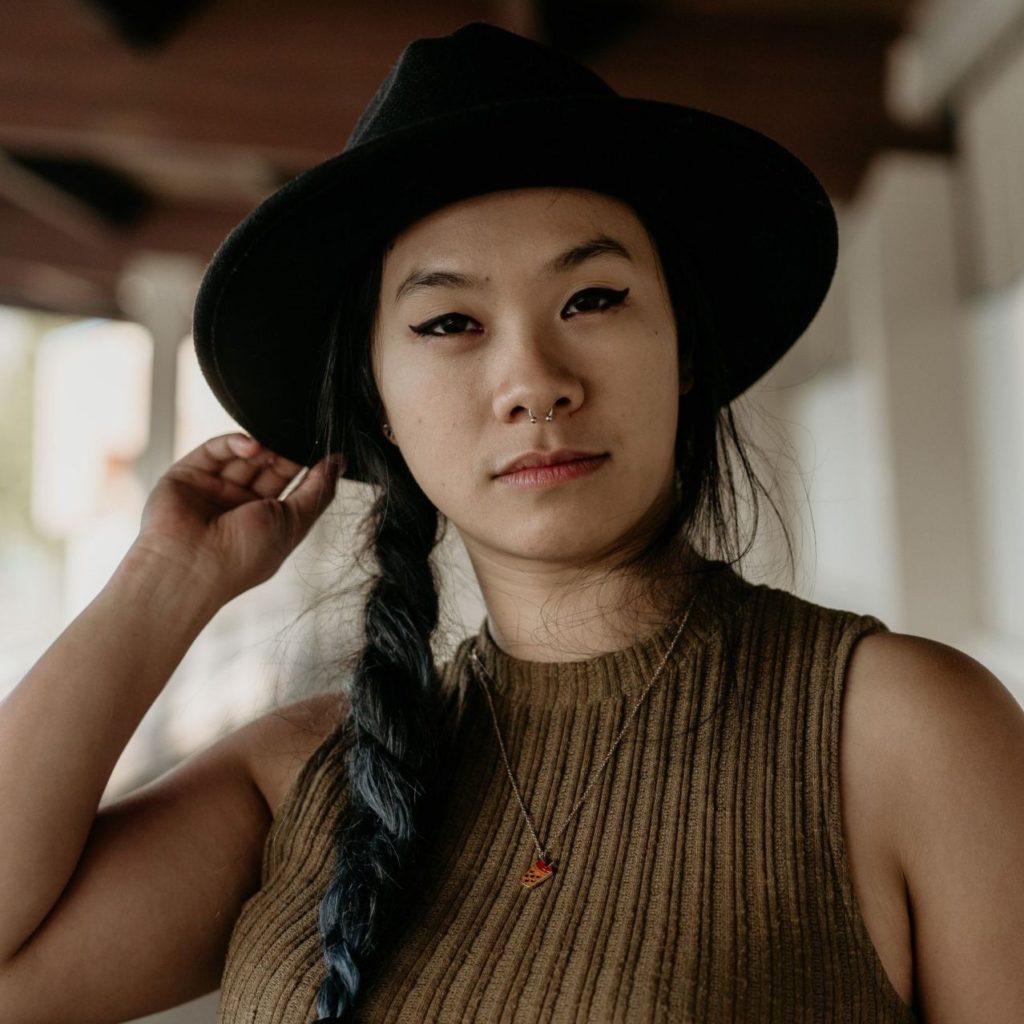 Emily Tsang 曾泳伃 (they/she)
Operations Coordinator,
Chinatown Cares Grocery Program
Emily Tsang is proud to coordinate the Chinatown Cares Grocery Delivery Program, nourishing over 30 poh pohs and gong gongs with fresh Chinese greens each week. As a 1.5 generation settler of colour on the unceded territories of the xʷməθkwəy̓əm (Musqueam), Skwxwú7mesh (Squamish) and Səl̓ílwətaʔ/Selilwitulh (Tsleil-Waututh) nations, she has an unquenchable curiosity about those who have journeyed oceans and mountains away from their origins and what stories they hold. Being part of the Cantonese diaspora, Emily has always found herself navigating spaces of beauty, discomfort, nourishment and yearning on plane rides across the Pacific Ocean, never fully present here nor there.

Emily has a background in storytelling, digital media and project logistics management. Recent work has focused on her diasporic identity and intersectional experiences, leading her to Vancouver's historic Chinatown.
Board of Directors
Miranda Eng 伍文莊
Board of Directors
(Co-Chair, Strategy & Engagement)
Miranda is proud to be part of hua foundation's work in social and racial equity at both micro and macro levels – from giving hua youth a space to explore their personal identities, to making space for policies, public and political participation to be more just and representative. This extends to her work as an engagement and communications consultant for government policies and projects, where her involvement at hua helps her to learn and unlearn ways to make space for those at the margins to be at the table on issues that impact them. She is an avid runner, road tripper, kitchen dancer, hiker and bike rider, cheesy action film watcher, plant grower, dumpling maker and eater, and proud-auntie cheek squisher.
Emily Huynh
Board of Directors (Treasurer)
Emily is a mixed race settler born and raised on unceded Coast Salish territories, with threads of her family lineage woven across Europe and Asia including Vietnam, China, and Malaysia. Emily holds a Masters in Community Development and she is energized by the vision and passion young people bring to social justice spaces. She brings an anti-oppression and trauma-informed lens to her work in student engagement and leadership as the Manager of Student Life and Engagement at the University of Victoria. When she's not busy raising two small kids, she can be found teaching herself to cut hair (her own or a willing friend's) and singing.
Joyce Liao 廖釆約
Board of Directors (Secretary)
Joyce is a first generation Taiwanese Canadian who grew up in Treaty 7. During her undergraduate degree at UBC in the Faculty of Land and Food Systems, she was drawn to hua's work with its focus on food, race and community. She is excited about the relationality of hua's work and in the intimate ways that it creates space for racialized youth to ponder alternative futures. These days, Joyce spends most of her time dreaming up bikepacking adventures and drawing existential doodles.
Elaine Su 苏依泠
Board of Directors (Co-Chair, Ecological, Community-based Education)
Elaine is an elementary school teacher and librarian working with the Burnaby School District. She has a background in community-based and nature-based education. She co-founded Compass Community School and Hidden Well, two organizations founded on the principle that youth must have choice and agency in charting their own educational paths. She is passionate about education reform and creating educational spaces that support diverse voices and experiences.
Special Projects
Daphne Tse (Community engagement team; C19help.ca)
Mimi Nguyen (Community engagement team)
Kathy Thai (Community engagement team)
Christa Yeung (C19help.ca)
Carmut Me (C19help.ca)
Louis Lapprend (Chinatown Today)
Brooke Xiang (Chinatown Cares Grocery Program)
Founding Former Staff
Claudia Li 李妍蕙
Co-Founder
Claudia was inspired to find a way to cook the dishes and tell the stories she grew up with, and also pass it onto the next generation. She co-founded Shark Truth—the origins of hua foundation—where she was pivotal in shifting the conversation around shark conservation in Canada.
Bard Suen 孫百忻
Co-Founder
Bard holds an honours degree in Sociology from the University of British Columbia, with a focus on the environment, food studies, and racial and ethnic inequality. He completed a thesis on food stigma and Chinese modernist restaurants in Vancouver's Chinatown.
Former Staff and Board Members
Candace Cheung 張婉雯
Past Board of Directors (Sales & Marketing)
Amanda Huynh 黃珮詩
Past Board of Directors
(Education & Food Experience Design)
Angie Chan
Past Board of Directors
(Public & Non-Profit Management)
Leo Yu 于華
Past Staff (Director of Community Giving and Operations) ; past Board of Directors

Jackie Wong
Past Staff (Race & Equity Project Director; director of communications); past Board of Directors
Nicole So
Past Staff (Intergenerational and Intercultural Engagement Coordinator)
Megan Lau
Past Staff (Associate Director of Communications and Development)
Alan Chen 陈晓征
Past Staff (Chinatown Food Security Coordinator)
Angela Ho 何嘉雯
Past Staff (Chinatown Food Security Coordinator)
Emily Tso
Past Staff (Creative Director)
Gillian Der
Past Staff (Chinatown Food Security Coordinator)
Vyas Saran
Past Staff (Race & Democracy Organizer)
Amanda Wan
Special Projects (Chinatown Today Volume 1 Editor)
Kaitlin Fung 馮嘉欣
Special Projects (Food Summit Director)
Amelia Huang
Special Projects (Community engagement team)